internationals
sports, friends and social events – Argo has it all!
Argo is a student rowing club, the only place where sports, friendships and the typical Dutch student association life is combined. Rowing is the biggest sport among Dutch students and is characterised by strong team bonds, formed through training and a wide range of social events at the club.
Rowing is easy to learn at every level. At Argo you can compete at national and international levels, or take part in relaxing outings on the Rhine or even the canals of Venice and Paris. Dutch student rowing is more than a sport. We host weekly drinks, dinners, parties and more at our association home. You can develop your talents in a wide range of committes, ranging from DJ'ing at a party to the organisation of a National Championship Regatta.
At Argo, we offer you a trial period from the 5th of September – 16th of October. Only after this period will you decide whether or not you want to become a permanent member!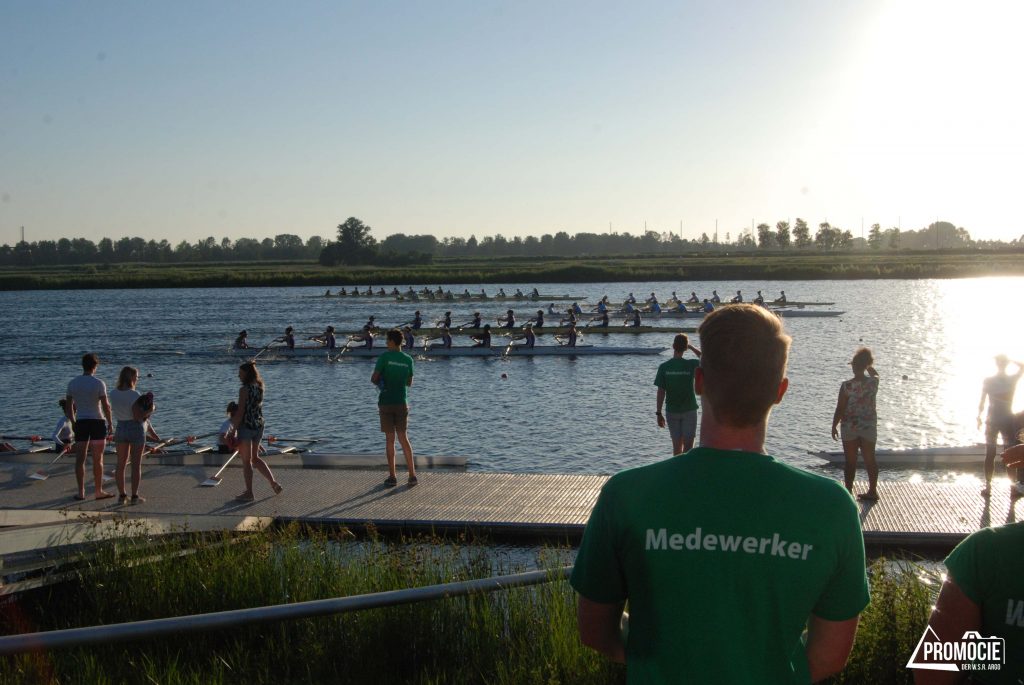 What's life like at Argo for an International Student?
Swantje – Race-rower
Hey, I'm Swantje. Why did I join Argo as an international? I love doing sport and rowing was just fascinating to me. And now I basically and enjoy every moment of it!
But Argo is so much more than just rowing. Besides the love for a new sport I found my best friends in Wagenignen at Argo. We do not only row together. We also do a lot of other fun stuff, joining the dinners, parties or just grabbing a beer at the bar. My team and all the other friends I made here are the reasons why I feel at home here in Wageningen.
Also international students Argo is a great place to be. You'll get to know the Dutch student (rowing) culture and will sooner or later pick up some Dutch language (or at least everything that is rowing related).
But most of all, you will make the best out of your time in Wageningen, no matter whether you are a Bachelor or Master student!
Jasmin-recreative rower
When I joined Argo during my AID I had no idea what I signed up to. I expected to be able to row maybe once a week with some random people but nothing more. It turned out to be way better! Argo was and is a great escape from my study and a place to belong to in a new country. Be that rowing or working out with my team, joining the weekly dinners at Argo or just enjoying a nice evening at one of my teammates places.
I am in a quite competitive team who likes to train a lot. We were therefore really looking forward to our first race of the season: the Blasphemy. Rowing did not go so well but we had fun nevertheless ad enjoyed some time in Utrecht. We got really excited about the rest of the race season and the partys afterwards. And me especially also to seeing all the different places in the whole Netherlands were the races are taking place.
Beside the team I row in I am also the cox of another team. Coxing is a completely different kind of challenge and sometimes also hard with the Dutch terminology. Argo for sure made me learn Dutch faster! (not that it was strictly necessary, people will always talk to you in English, so don't let language difference hinder you from joining Argo!)
Sarah-coach and recreative rower
Hey I'm Sarah! I loved rowing competitively during my bachelors in the US, so when I moved to Wageningen for my masters, I knew Argo was the place for me. My first year, I participated in the race rowing selection, eventually dropping out due to an injury. Despite not finishing the year in the boat, some of those girls are still my best friends – it's amazing how training hard bonds people! Last year I coached the ladies club eight and the mens club quadruple sculls. It was a super fun way to meet more people, stay in touch with the sport as I recovered from knee surgery, and spend time with all the wonderful folks at Argo. Through both years of course, I've spent many memorable evenings drinking a beer with my teammates and friends, gazing out across the beautiful Rhine. I've also been to the gala both years and get out on the water to skiff whenever I can!
Being an international student at Argo has been an amazing way to immerse myself in Dutch culture. My first year, I was the only one who didn't speak Dutch! There were definitely times I was confused or challenged, but my teammates always made sure to help me out. Now there are more international students every year and many Dutch members are extremely welcoming and inclusive – definitely a 'gezellig' atmosphere for any who decide to join. Feel free to reach out if you have any questions about the international experience at Argo, or what it's like to join as an older student!
still have questions?
Get in touch!